Here's my Lelah!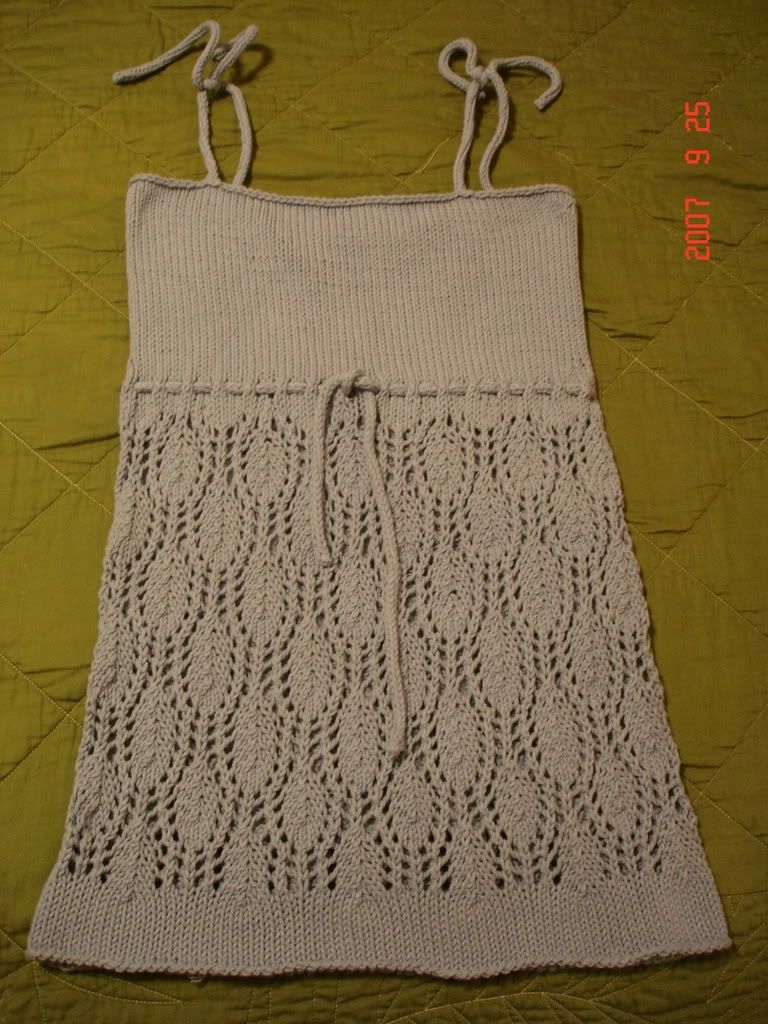 I have been quite busy this summer knitting this and that. I was so happy to find an ample amount of knitters on the net who apparently are as obsessed with knitting as I am. (Thank you, http://www.craftster.org/)!
This top, which is an adaptation of a pattern called Lelah, actually fits over my pregnant belly! My version uses a different lace pattern, old fern, instead of the fishtail lace. I added i-cord for straps and drawstring and several rows of stockingette stitch at the bottom to create a fitted blousing effect around my waist. I decided against using elastic around the top of the bust, because I wasn't sure how my sizing in that department would change after the pregnancy. I'm really hoping my plan of creating something I can wear after the baby comes will work out. We'll have to see about that. I don't have any "action" shots of this top yet, but hopefully we'll get around to taking some in the future.

Pattern for the original Lelah can be found on this blog: http://www.knittingforboozehags.com/!
Here's a detail shot. I used Lion Brand Cotton Ease in Lake, approx 2.5 balls.